Lead Software Engineer - Integrations
130-140K
engineering
google-ads-api
Lunio aims to make skewed data & data inefficiencies a thing of the past. We work with some of the biggest brands around to revolutionise performance marketing efficiency as we strive to solve the $3tn/year bad data problem.
We completed our $15m Series A funding round (Sep'22) and are now recognized as one of the UK's fastest-growing tech companies!
As we continue to grow, we are seeking a highly skilled and experienced Principal Software Engineer to lead our API and Integration efforts.
You will be joining a dynamic team that is thriving in a fast-paced B2B SaaS Scale Up environment and will be challenged and rewarded for your contributions.
As our Principal Software Engineer specialising in API and integrations, you will play a crucial role in architecting, designing and implementing robust API solutions to drive seamless integration between our systems and third-party platforms. You will be part of a team of dynamic engineers and will collaborate with cross-functional teams to ensure the scalability, reliability and security of our API ecosystem.
Reporting directly to our Lead Back End Engineer you will be responsible for:
Solving complex integration challenges using multidisciplinary approaches
Integrating third-party APIs (e.g Google Ads API) to provide additional functionality within the platform for end users.
Working closely with our engineers to contribute to the design and development of our scalable and resilient backend systems.
Contributing to internal product roadmaps and collaborating with the product team in relation to these.
Assisting our team to deliver well-tested quality code at pace. Resolving technical blockers, and promoting re-use and teamwork through the wider community.
Leading the function of Integrations you will be mentoring of our Junior developers (not official line-management, more helping with code reviews, guidance on best practices, being an educational resource) What you should have…
7+ years commercial experience writing well-designed, high-quality, enterprise-scale production code using the Python stack and 3rd party API integrations.
Working knowledge of software design patterns and engineering approaches, such as CI/CD, TDD, etc.
Strong knowledge and proven commercial experience of API security and authentication mechanisms.
A positive outlook and technical curiosity - a love to analyse complex technical challenges to anticipate risks, technical gaps, and potential issues. So what do we offer?
Salary Package - £130,000-£140,000 💵
Remote-First Working & Flexible Hours: Adjust your schedule to fit around your out-of-work commitments - as long as you're here for our core hours! 🏪
Extended Parental Leave:  Extended paid time off to spend quality time with family 👶
£1,500 home office budget: Stop using stacked cardboard boxes or the kitchen table as a desk. We'll pay to furnish your office space for you. 🛠
28 days holiday (plus public holidays): You'll work hard at Lunio, but you'll be rewarded with plenty of time to recharge. 🏝
£1,000/year for personal development: Training courses, professional certifications, new language skills… If anything will progress your development, we'll pay for it. 👩‍🏫
£500/year wellbeing allowance: Private Healthcare, Spa Days, Gym Subscriptions, Physiotherapy, Mental Health Support - anything to help you relax & unwind, we'll cover it up to £500/year. 💜
Climate Positive Workforce: Through our own Reforestation program and partnership with Ecologi, we ensure that we offset the CO2 emissions of every employee who works for Lunio, every month 🌱
What's next?
1st Stage- 30 min Intro Video Call with our Talent Team to introduce yourself beyond your CV.
2nd Stage- 45-60 minutes Video Call with the Engineering Team including the Lead Back End Engineer & another engineer to learn how we do bizz!
3rd Stage- Meet our CTO and our VP of Product to discuss all the techy shizz!
4th Stage- Chat with our Founder & CEO an opportunity for you to learn all about how our journey began and the direction we're heading in.
No recruitment agencies or contractors at this time please. Any speculative CVs will be treated as gifts!
We're very proud to be a team of people from very different backgrounds and walks of life and are determined to keep Lunio as an inclusive and supportive environment to work in. We welcome a diversity of thought and experience and we do not discriminate.
Apply Now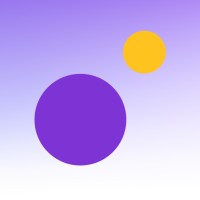 Lunio